The NGS environment is rife with possibilities for the young child. A huge range of pedagogical learning materials are arranged on low level shelves for children to pick up and work on their own. Children work independently, in groups and as a class. Circle time involves singing songs, playing percussion instruments, acknowledging each other, talking about things on their minds, show and tell, walking in a circle and balancing objects. Learning environments and field trips address their senses and their multiple intelligences. Many music and art forms are explored together to nurture creativity, develop curiosity, stimulate their senses and inspire their little souls.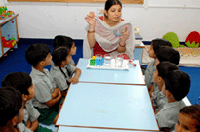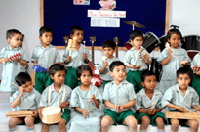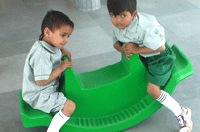 From Circle Time To Let's Play Music Time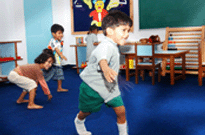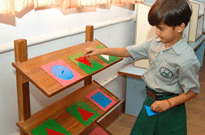 Interpersonal and Intrapersonal Development
During the school year, children are arranged in a variety of classroom settings including single age (traditional) and mixed age across the school community. Along with block scheduling and a flexible curriculum, the children are given opportunity to work on their own and in teams besides traditional whole class instruction.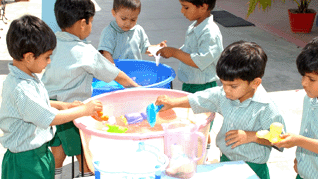 A Myriad of Possibilities for Development